Check out these Useful Links Directly Below:

YouTube Marketing Software | YouTube Video Liker | YouTube Views Increaser | YouTube Video Uploader |
YouTube Video Liker | YouTube Video Spy | YouTube Comments Poster | YouTube Accounts Checker |
---
QuickandEasyRankings.Com
Please read everything below now...
Hi, i am Prem Khaira. I'm an internet marketing teacher and i have been ranking videos on YouTube and Google for more than 3 YEARS NOW successfully. TRUST ME, i have ranked THOUSANDS OF VIDEOS, for clients and myself! I'm going to keep this very short and simple for you. Quick and Easy Rankings is a Video course + Pdf Guide that will show you exactly how to upload, optimize and take other secret steps/methods to get your video(s) seen on the First Page Of YouTube and Google! Also, check this out...
I've been ranking videos for clients on a Famous online marketplace called Fiverr and have ranked videos and earned close to $4000 in Revenues and still going. (please see the image proof below) That's just from Fiverr.Com! Continued below....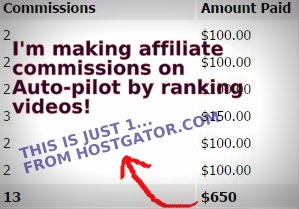 See what others say about my video ranking skills... VERIFY HERE!!!
Plus up till today, i'm still making extra monthly affiliate commissions by or from rankings videos and am getting free targeted visitors/traffic to ANY AFFILIATE PROGRAM I WANT! See image proof(LEFT). That's just off 1 Affiliate Program, the Hostgator Affiliate Program. I honestly can't show you all my other affiliate earnings because i was showing it for a while here on this page and found many copy cats doing the same thing and this will definitely affect my earnings. Keep in mind i'm a Father and a Husband and i have a family to support and feed.
→REAL TIME VIDEO RANKING in NOW INCLUDED IN THE Quick and Easy Rankings Video Course. Not only will i teach you how to rank videos successfully, i will show you real life/real time video rankings as well or i will rank the videos in real time for you to show you Exactly how to rank videos on YouTube and Google. Download your copy of the quick and easy rankings video course + pdf guide now(bottom right of page)


Below This, a YouTube Video showing you some of my accomplished rankings for mostly clients:

→You can get almost ANY video seen high on the First Page of YouTube and even Google for the keyword of your choice with the QuickandEasyRankings Video Course + Pdf Guide!

 LOOK AT SOME OF MY RECENTLY DELIVERED ORDERS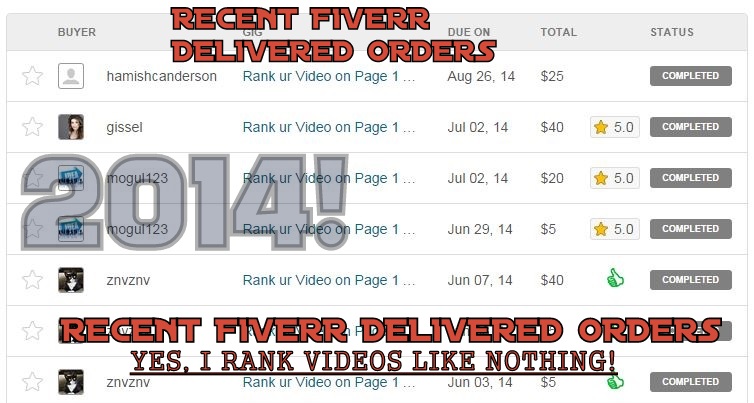 (pic below) ONE OF MY CLIENTS PAID ME $65 to Rank His Video....AGAIN!!!
(please click on the pic below to check it's live rankings on YouTube for 'backlink generator')
With the course you can rank videos for yourself or others EASILY!